Lukachukai Veterans Committee Officials
Anslem Thompson – Commander
Phillip Sandoval Jr. – Vice Commander
Henry Nez – Secretary/Treasurer
Navajo Nation Veterans Administration Chinle Agency
Post Office Box 1840
Chinle, Arizona, 86503
Sylvia Preston – Veteran Service Officer * spreston@navajo-nsn.gov *         (928)674-2227
Alvira Teller – Account Maintenance Specialist * ateller@navajo-nsn.gov * (928)674-2225
Kimberly Dalton – Office Specialist * kvdalton@navajo-nsn.gov *               (928)674-2224
Lukachukai Veterans Monthly Meeting
August 12, 2021 (Thursday) at 1pm 
Lukachukai Veterans Hogan
Navajo Code Talker John Kinsel Sr., Lukachukai's last remaining WWII Veteran and one of five remaining Navajo Code Talkers of the Navajo Nation.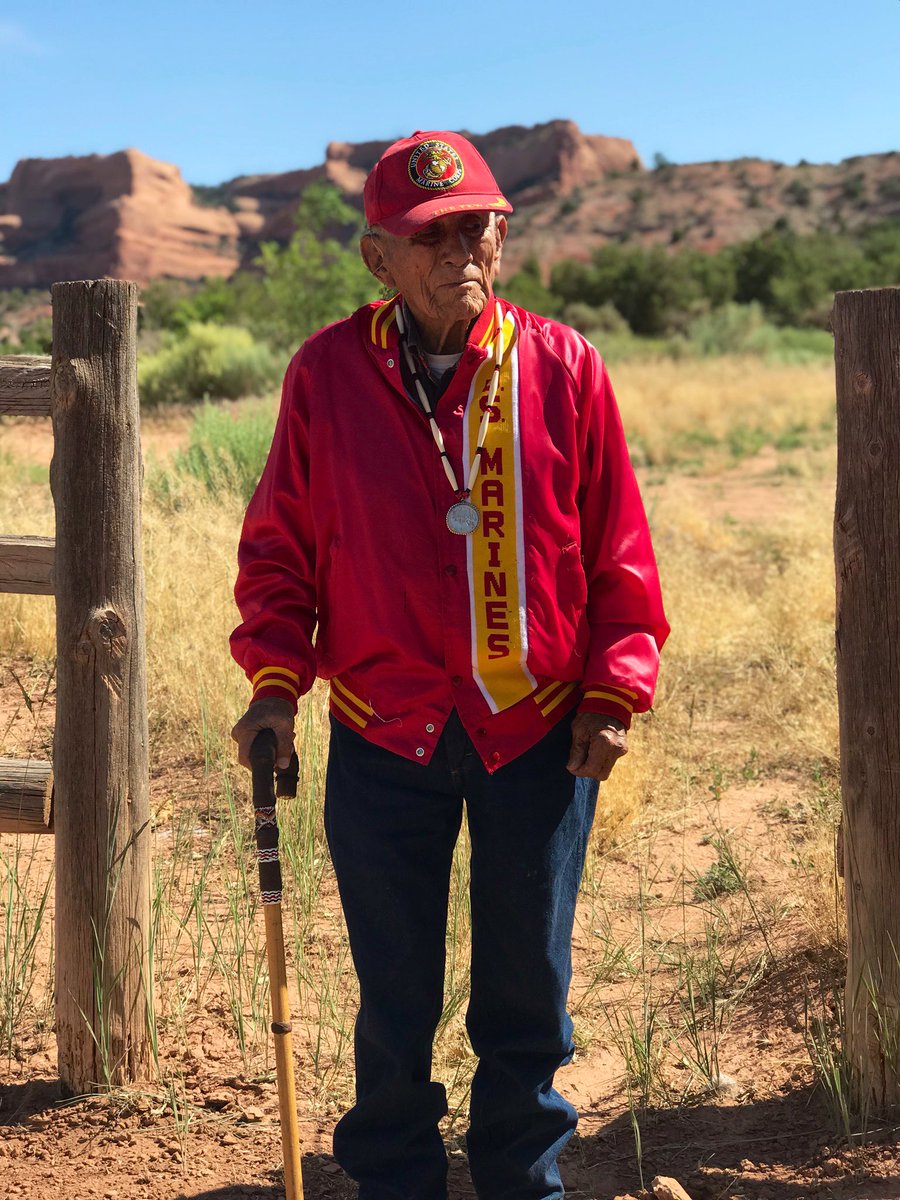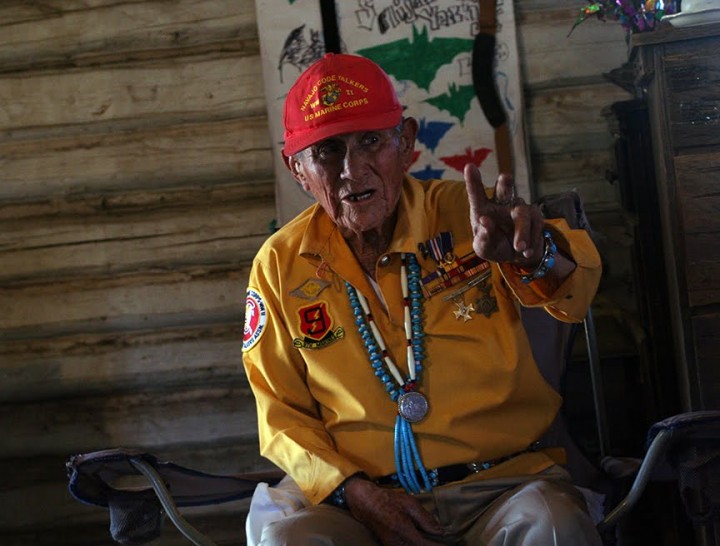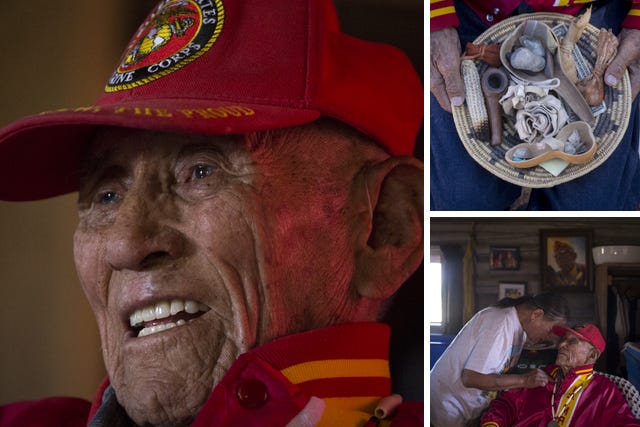 Over 400 men would eventually become part of the top-secret program called the Navajo Code Talkers.
Most of the men were shipped straight to the battlefields all over the Pacific once they completed the training.
One of the greatest triumphs for the code talkers was in Iwo Jima. There, six Navajo men relayed and transmitted over 800 messages, around the clock, without any error.
"Were it not for the Navajos, the Marines would never have taken Iwo Jima," said Major Howard Connor, 5th Marine Signal Officer
John Kinsel Sr. was born in 1921 and grew up in the Navajo Nation in Lukachukai, Arizona. After he graduated high school, Kinsel enlisted in the Marine Corps Oct. 10, 1942, and completed boot camp at San Diego Recruit Depot. He then went to Camp Elliott in San Diego.
Kinsel was among many other young Navajo speaking warriors who received the responsibility to create and use the Navajo language as a military code in 1942. This idea was brought about by a man named Phillip Johnston. 
In 1943, Kinsel deployed to New Zealand to complete an additional eight months of training. Afterwards, he went to Guadalcanal, one of the Solomon Islands, under the 3rd Marine Division. From 1943 to 1945, Kinsel served in Iwo Jima, Guam and Bougainville Island. Although he never was on the front lines, Kinsel worked with division headquarters while on Bougainville Island. He carried out his duties as a Navajo Code Talker, coming up with codes and transcribing messages.
While in Iwo Jima, on March 2, 1945, Kinsel and his group received word that the Japanese were going to bomb their location, but they didn't listen to the warning. At 11:30 p.m., an explosion threw Kinsel and his equipment into a tree. A boulder fell on his leg, causing his shin to burst open and break. Kinsel received a Purple Heart on April 11, 1989.
After he left Iwo Jima, Kinsel served in Guam and Honolulu before returning to San Diego around Christmas in 1945. He honorably discharged on Jan. 1, 1946. Immediately after, Kinsel got a job as an instructional aide at a school in Chinle, Arizona. He remembered having to walk 36 miles each way on his own because transportation was almost nonexistent in the area.
In 2001, Kinsel received a Congressional Silver Medal for his service as a Navajo code talker.
Thank you for your service!